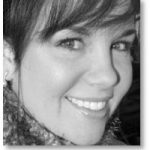 Kara J. Fort  |  CEO & President
Kara's leadership of creative teams enable client success and growth. As president, she is responsible for vision, mission, talent retention, and operations. She acquired 2 Serve Solutions, an underperforming company in 2014 and turned a profit within four months. 2 Serve is now certified through the SBA as an Economically Disadvantaged Woman-Owned Small Business HUBZone company.
During the last two decades, Kara has held leadership roles in launching communication and IT products to drive revenue and increase efficiency for her clients. Her business development skills within healthcare, tourism, business, and lifestyle industries have directly influenced the growth of products, user adoption while adding revenue to a customer's bottom line.
Kara leads teams in a wide variety of functions for customers ranging from large Federal agencies to Fortune 500 companies and small firms. Kara brings expertise in content creation, creative direction, campaign development, marketing, PR, publicity and non-profit maximization, with a focus on multimedia platforms and technology to accomplish those tasks.
Kara's media experience has helped support multiple million-dollar NIH grants and fundraising measures. Her projects have gained positive worldwide media exposure through The New York Times, The Wall Street Journal, The Washington Post among others. She was invited to co-produce multiple documentaries for CNN, BBC and NHK World to raise awareness about healthcare advancements within Alzheimer's care.
Kara has taught elementary news writing and college journalism & media and has served as a guest lecturer for the Walter Cronkite School of Journalism and Mass Communication at ASU, where she credits her former education.
For pro-bono work, Kara is most passionate about promoting education and healing from domestic violence, sexual abuse, and human trafficking. She has and continues to hold board positions for local and international organizations that provide behavioral health services to trauma survivors.